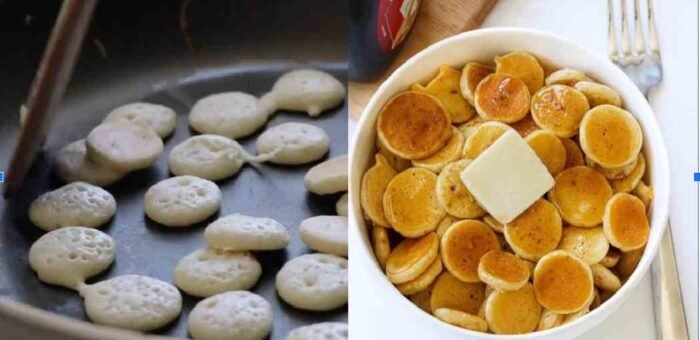 VIRAL SOCIAL MEDIA FOOD RECIPES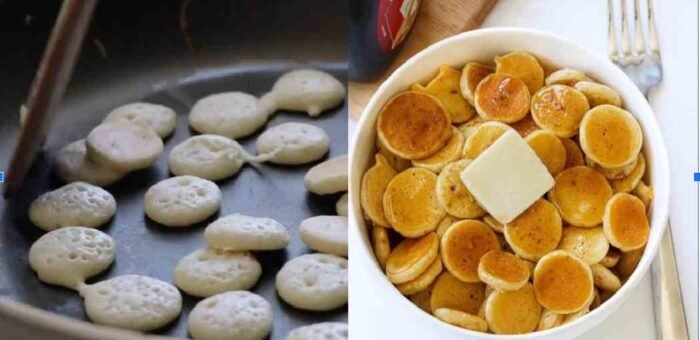 Recently, social media has turned into a hotspot for tasty food recipes. On TikTok and Instagram in particular you can find numerous easy Food recipes that have grown in popularity, each with millions of views. Today, I'm sharing five of the most viral food recipes currently circulating on these social media platforms. And since we are in lockdown, why don't you try some of these out? I have, and let me tell you, they lived up to my expectations.
We have more viral and popular recipes, here is one of them Easy Sushi Pie Recipe.
Pancake Cereal
What makes this recipe so popular? It's nothing special, but it's easy, fun, cute, and different. You can eat it with a fork or spoon, you can have it by itself or add milk to it and you can even customise it.
If plain pancakes are not your thing, you can always add chocolate or strawberries to it or, if you have a savoury tooth, add some bacon or even eggs! There is no right way to eat it so, go ahead and experiment with what you have.
This recipe is very simple. It's like making normal pancakes, but with a twist.
Make your favorite pancake batter and make sure it's not too thick or too runny.

Put the pancake mix into a piping bag or squeeze bottle.

Get a non-stick pan and add a bit of oil. You can add butter instead, but the oil is better as the pancakes won't have that burnt look at the end.

Start piping the batter on the pan, making small circles. After you've finished, wait another 30 seconds and then flip them around with a spatula or chopsticks.

Always keep a low heat so the mini pancakes won't burn.

Place the mini pancakes into a bowl and customise it as you please.
That's it!
Maybe pancake cereal is not an everyday breakfast recipe, but it's definitely an indulgence to have once in a while.
Also visit food blog
Tortilla Wrap Hack
This next recipe has been trending all over the internet and it absolutely works. Usually wraps burst, split or break but this triangle-shaped wrap holds every ingredient together. It's fun and easy to make and fully customizable too.
You can make it sweet by adding chocolate spread, marshmallows and strawberries. Or have a savoury wrap by adding scrambled eggs, bacon, cheese and salad. There are no wrong ingredients so, add whatever tickles your fancy.
For this dish, there isn't an actual recipe. What's important is knowing how to close it.
Get a tortilla wrap and place it on a chopping board.

Make a straight cut from the centre of the wrap to one extremity.

Imagine the wrap is divided into four parts – add one ingredient on each of the four areas.

Start closing the wrap from where the cut is, fold it across, fold it sideways and across again.
Ta-da! You did it.
You can eat it immediately or pan-fry it to give it an extra crunch.
P.S: I would suggest not to add a lot of soft ingredients as the wrap will turn mushy, and no one wants that.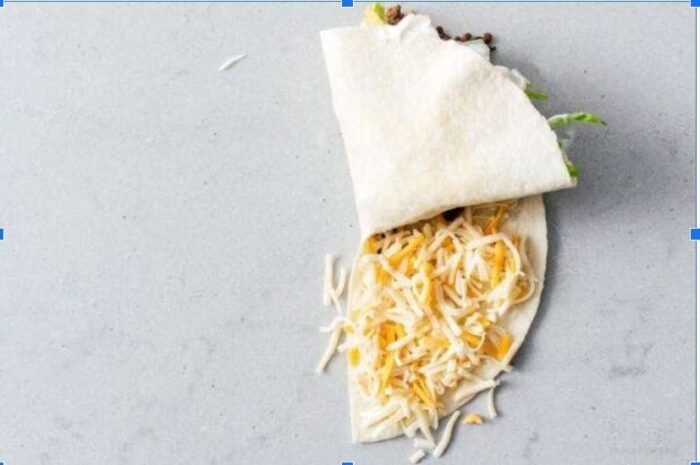 Dalgona Coffee
This whipped coffee recipe can be served both warm or cold, so you can have it throughout the whole year.
Dalgona coffee is perfect for the morning hours; instead of having the usual coffee, why not experiment and have a fancier drink once in a while? Unfortunately, right now we can't go sit at a café and sip those professionally made drinks but, with this recipe, we can have a break from that repetitive morning routine.
It takes around 5 minutes to make the whipped coffee part of the drink but that's all you need to do (except pouring milk into a mug). It's probably not an everyday drink if you're in a rush, but since we're in quarantine, why not give it a go?
I was surprised at how easy it is to do considering how pretty it looks.
Using the Good Food recipe, the ingredients you will need are 3 tbsp of instant coffee, 2 tbsp of sugar, 3 tbsp of boiling water and 400-500 ml of milk.
Mix the instant coffee, sugar, and boiling water for 5 minutes. You can do it by hand or using an electric whisk. When the consistency is thick with stiff peaks, set aside.

Add the cold milk or warm milk in a mug (or even a glass if the milk is cold).

Add the whipped coffee on top of the milk.

Before drinking, stir thoroughly.
So simple, right?
Sweet, delicious and caffeinated – such a great way to kick start your morning.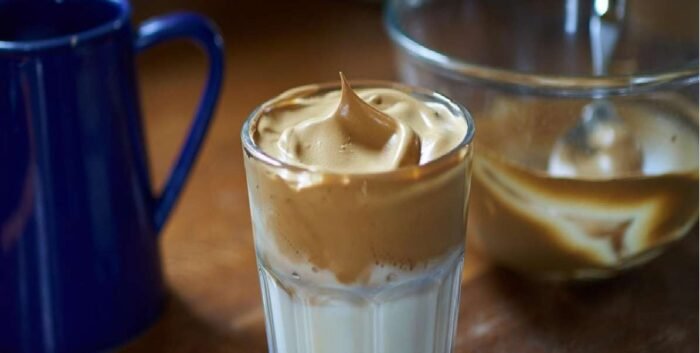 Egg Sandwich
Who doesn't love a breakfast sandwich? I definitely do, and this viral egg sandwich recipe is perfect for breakfast and for any other time of the day – brunch, lunch, dinner, brinner – you choose.
To make this sandwich, you'll need:
2 or 3 eggs (personal choice)

2 slices of bread

Butter or oil (to grease the pan)

Toppings of your choice: cheese, bacon, tomato etc.
Whisk the eggs in a bowl – if you want seasonings such as salt, pepper and herbs, add them at this stage.

In a greased preheated pan, add the eggs.

Dip the two slices of bread on one side and then turn them around (so that both sides are soaked) and place them opposite each other.

After a few minutes, use a spatula, or two if you need extra help, and flip the eggs and bread so that the bread is now at the bottom of the pan.

Fold any overlapping edges on the bread and add the toppings.

Flip one slice of bread on top of the other one.

Keep the sandwich in the pan a few minutes longer to crisp it up and melt the cheese (if you added it).
Done!
If you have a sweet tooth, you can even add maple syrup to it.
This egg sandwich is such a great and simple recipe, and it actually works too.
Cloud Bread
I'm very excited about this final recipe. When I first heard of cloud bread, I thought it had flour in it. I guessed wrong. This recipe only uses three main ingredients: egg whites, corn starch and white sugar. That's it.
Cloud bread is more of a soft-baked meringue than an actual loaf of bread; it's sweet, soft and has a candy floss consistency.
For one serving you will need 3 egg whites, 2 ½ tablespoons of sugar and 1 tablespoon of corn starch. I would recommend some vanilla extract as the end result tastes a bit eggy. Also, part of this recipe's success is its colours, so I would suggest adding food colouring to make it bright and vibrant.
Preheat the oven at 150 degrees Celsius (300 Fahrenheit) and prepare a tray with a baking sheet on it.

Whisk egg whites until frothy.

Slowly start adding sugar a bit at a time whilst still whisking.

Sift the corn starch into the mix whilst whisking.

Whip until stiff peaks appear but don't overdo it as the texture may not hold.

Add flavourings and/or food colouring.

Scoop onto the baking tray and shape it.

Bake for 25 minutes.
Cloud bread is such an unusual and fun sweet treat. Who needs amusement park candy floss when you can make colourful cloud bread at home?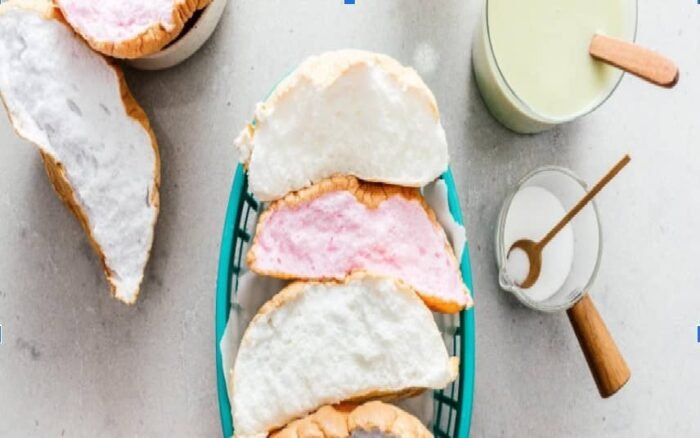 Food Recipes to Feed the Soul
Hope you have enjoyed reading this blog and got some new recipe ideas to try at home. This third lockdown has been particularly difficult on everyone but I trust that these fun and easy Food recipes will bring a smile to your face.
All the best,
Author: Gaia Vezzoso:
She is the copywriter and creative content producer at Psydro. Born and raised in Milan, she moved to Brighton to study sociology. These international and social influences have helped her bring a unique perspective to the world of marketing; an industry in which she hopes to help as many small and large businesses as possible.