Top 10 Traditional Dishes You Must Try When You Are In India
India is a vast country that has a diversified culture, tradition, and eating habits. Which directed in the formation of several cuisines that are self-originated, inspired, or integrated? Each cuisine has its unique taste and way of cooking. Some dishes are sweet while several others are spicy. But, each of them has its elegance and magic to gratify your gut.
This magic comes from all the self-made unique spices which are added while cooking that particular dish. Here are the top 10 traditional Indian dishes you must try.
Gushtaba and Kashmiri Rista
From the fairylike land of the White Mountains so-called heaven on earth, Kashmir will not only give you a pleasing atmosphere for your eyes, mind, and soul. But will unquestionably charge your belly from Gushtaba which are mutton meatballs cooked in yogurt and spices. If you don't like yogurt Rista is the mutton balls fried and cooked in spicy red gravy.
A healthy breakfast dish from the southern part of India is now eminent all around the country. Idlis are light, mouthwatering white fluffy rice cake served with hot tangy & spicy lentil curry (sambhar) and cold coconut chutney and tomato chutneys. These not only be enjoyed in breakfast but also a full healthy meal.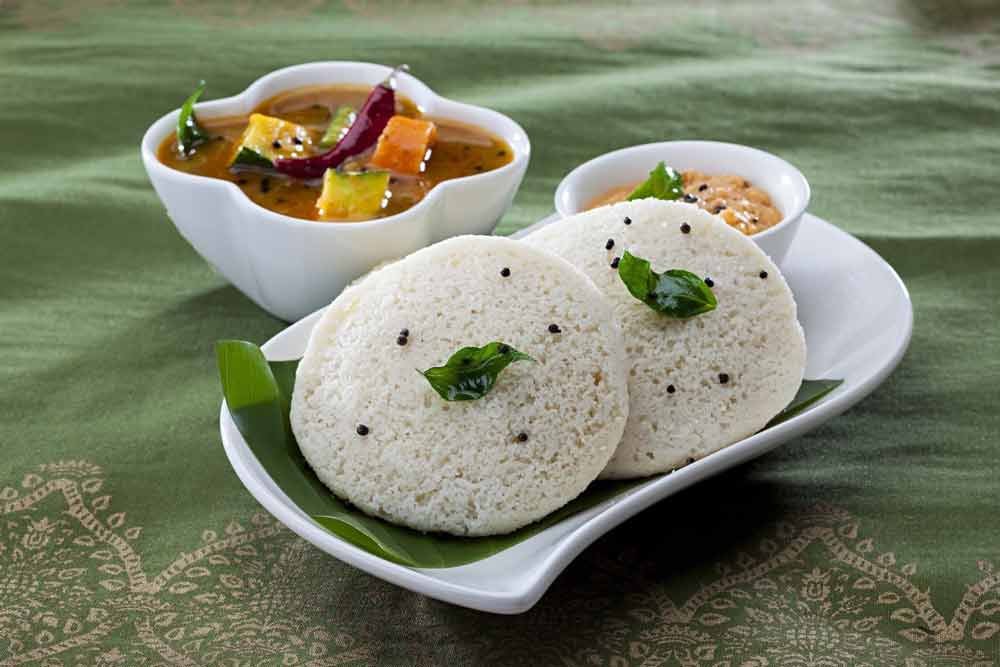 Sarson Da Saag and Makki Di Roti
When in Punjab sarson ka saag & makki ki roti is the name you will hear from every house and restaurant if you desire to fill your hungry gut. This is the most loved Indian dish that originated from the deep roots of Punjab. Makki Roti (Flatbread) is made of maize flour, while traditional spices and mustard leaves unite to form Sarso Saag (Vegetable Curry). Don't miss the accomplishment of Lassi (Butter Milk) to take you an extra high in the sky.
If you love to eat fish, and coincidently are in Bengal. Pinch yourself! You are going to heaven super soon. Macher Paturi which means spicy fish is a steamed dish made with marinating fish. Banana leaves are used to steam the fish which is the secret behind that erotic taste.
Have an unrestricted Sunday afternoon and desire to have a lazy day? Have Dal Baati Churma and just count up to 10 after lying on the bed. You will just end waking up at sundown. Congratulations!! You are food high.
Dal (mix of 3 -4 lentil) goes with Baati (Hard Indian Bread) cooked on traditional Indian oven (Chulla) and Churma a sweet dish made from ground wheat, Ghee (Indian Butter), Sugar, and Dry Fruits. Thoroughly mix all dal baati and churma with ghee on top. Now you are ready to leave the world and enter the land of high gastronomic fulfillment.
Indian Dishes are not always of high calories. Gujarat has special mouthwatering rice and chickpea fermented dhokla for you. They are stumpy in calories but high in proteins & vitamins as it is made by steaming the batter rather than frying. Dhoklas are served with mint-coriander and tamarind chutneys. Eat them as a snack or alongside a meal dhokla can be enjoyed at any time of the day.
Acknowledged as Indian Burger, Vada Pao is a must-try sweet but spicy street food when you are in Maharashtra. A spicy deep-fried potato patty (Vada) is placed in between two slices of buns (Pao). This is not as simple as it looks; two secret chutneys are applied on the inner side of buns before placing the patty
Surrounded by the coastal line from three sides India has a vast diversity of seafood. Influenced by Portugal culture Goa's vindaloo a curry dish is an eye-catcher to the masses. This authentic meat dish made from garlic and wine is found only in Goa. Don't worry vegetarians vindaloo is prepared with vegetables too but it tastes best in fresh seafood this is also the reason this dish is not available outside Goa
Biryani is a three-layer rice dish full of ancient spices. Originated from mugal cuisine fused with Hyderabad's kitchen is when this extraordinary dish was created known as Hyderabadi Biryani. This biryani is itself a league in the food. Originally it was made from lamb but now there are vegetarian and chicken options available as well.
Originated in the capital of India, Butter Chicken is one of the utmost loved dishes in the country. The chicken is overnight marinated in ginger, garlic paste, red chili powder, and yogurt. As from the name a gigantic quantity of butter is added along with fresh tomatoes, and spices to create a sweet and tangy gravy that socks into the marinated chicken. Mini mouth volcano warnings before trying this incredible chicken.
Although there are countless dishes you can try in India these are the ones you must keep on the top priority list. All of them are now available in the whole of the country but the authenticity still lies in the roots and can be enjoyed best where it was originated.
Author Bio: Hitesh Agrawal is a food blogger and a content creator who has mixed his engineering knowledge with his marketing skills to create a world of fantastic food blog that not only gives you knowledge but a lot of entertainment. You can follow him on Facebook , Instagram and Twitter.