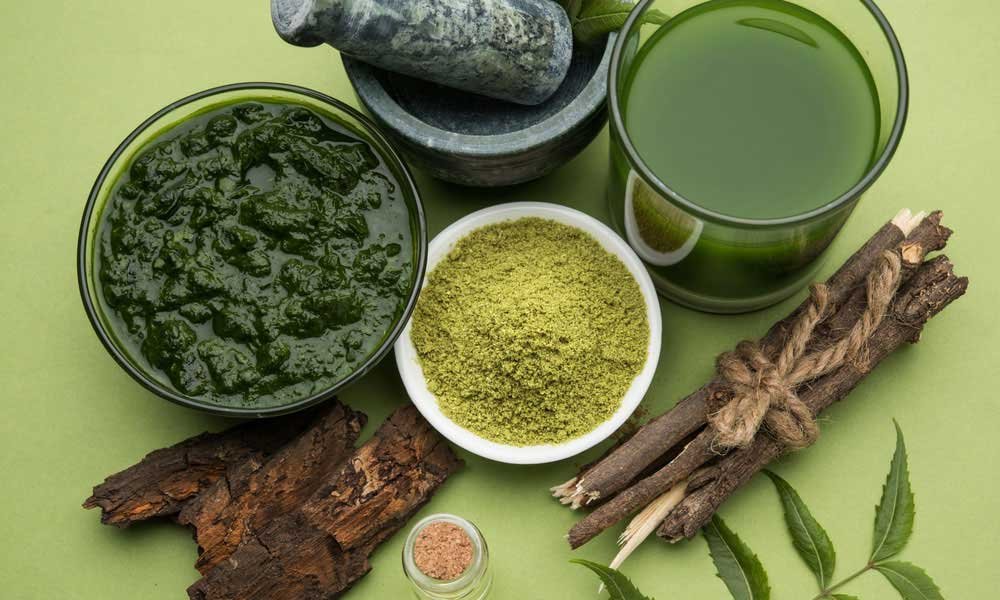 Neem Tablets and Powder:- Benefits and uses that you didn't know
The Neem tree plays a significant role in Indian Culture. Its relevance goes long back and people still rely on this miraculous tree for several reasons. In Ayurveda, neem leaves were used to cure several disorders and illnesses and now its medicinal benefits are backed by science. Neem leaves prove to be an amazing remedy for skin, hair, and body. The benefits are now available in the form of Ayurvedic Neem powder and Ayurvedic Neem tablets.
Let's look at what are the benefits of need powder and tablets and why we need to add both neem powder and tablets in our lives.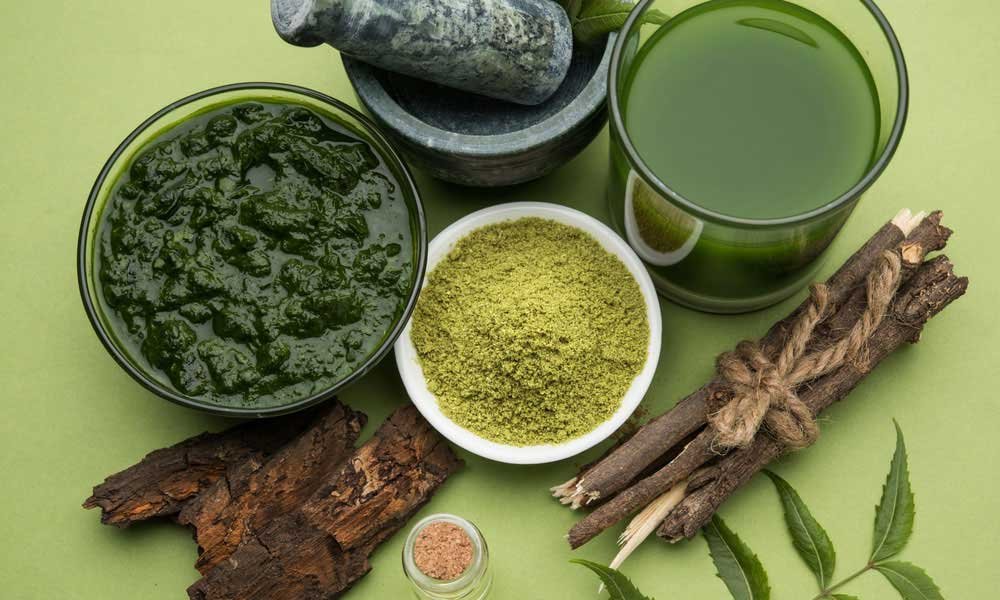 Benefits of Neem tablets
To make neem tablets, all the parts of the neem plant (i.e. leaves, bark, stem, twigs) are used. Neem tablets are a natural formulation of neem leaves and are used as a medication to treat disorders and supplement to avail nutrients. All the medicinal benefits of neem leaves are ingrained in these tablets that make them quite effective and powerful. Some of the uses of neem tablets are discussed below.
Uses of Neem Tablets to improve Health
Purifies Blood:- Neem tablets are known for detoxifying blood and removing harmful toxins from the body. The tablets make the job of the kidney and liver easy by filtering harmful things from the blood. Hence along with purifying blood, they are also known for regulating liver and kidney function which helps the body to work properly and prevent diseases.
Boosts immune system:- Neem tablets have anti-bacterial and anti-fungal properties of neem leaves. These properties fight disease-causing bacteria and viruses and help the immune system to lay a strong barrier against these toxins. That's why regular intake of neem tablets helps to boost immunity and makes your body internally stronger.
Helps to manage diabetes:- Diabetes is a chronic disease that can be hard to manage. However, neem has anti-diabetic properties that result in managing body glucose levels. Neem tablets prevent sudden blood sugar spikes, stabilizes glucose, and promote insulin sensitivity. Neem tablets are a natural way for diabetic people to manage their disease.
Promotes oral hygiene:- Due to its anti-bacterial properties, neem tablets also kill all the germs and bacteria that stay in our mouth. They also have healing properties that ease toothache. They prove to be a very efficient way to improve oral hygiene. By integrating neem tablets in your oral care routine, you can prevent tooth decay also.
Benefits of Neem Powder
Neem leaves are used for the holistic healing of the body. That means they are used for several other aspects other than the internal body. For years we have used a powdered form of neem powder to treat skin and hair issues. Now neem powders are available in the market to enhance the health of skin and hair. There are several uses of neem powder due to its benefits. Also, it is a herbal powder, so anyone with any skin type can avail of its benefits without worrying about any side effects. Some of the uses of neem powder are discussed below.  
Uses of Neem Powder for Skin
Cures acne and breakouts:- Applying neem powder on the face helps to unclog the pores and remove toxins, dirt, and excess oil from the skin. It clears the skin and its antibacterial properties cure acne and prevent them from appearing again. Mix it in a DIY pack and apply it once or twice a week for best results.
Heals skin infections:- For thousands of years, neem powder is known to be an effective remedy for any kind of skin problems or infections. It heals inflammation, patchy skin, itchiness, blisters, redness, and many other disorders. It is a herbal remedy for infections and hence it is completely safe and natural.
Keeps the skin young and healthy:- A natural way to keep the youth of your skin and prevent aging signs is to treat it with beneficial herbs. One of them is neem powder. It restores the pH level of the skin and keeps it firm and toned. Neem powder also has moisturizing properties because of which it makes for a great DIY pack.
Uses of Neem Powder for Hair
Nourishes hair:- Neem powder consists of a lot of nutritional properties. This nutrition helps to ward off hair problems and also improves the quality of your hair and scalp. Nourishing your hair with these said nutrients is very important. Apply herbal neem powder hair pack once in a while to avail yourself nutrients that you won't find in any other hair care item.
Curbs Dandruff:- Neem powder helps to ward off dandruff permanently. Dandruff occurs due to an unhealthy scalp and results in oily and flaky hair. Neem powder has anti-bacterial properties which help to fight dandruff and keep the scalp clean and healthy. Along with dandruff, it also treats problems like hair lice to give a healthy clean scalp.
Encourages Hair growth:- If you want long thick hair then make sure to condition it with a neem powder hair pack. Neem powder strengthens the hair from the roots and promotes hair growth. If neem powder hair pack is regularly applied then it promotes hair growth two times faster.
Summing it up
As we discovered in the blog, the nutrition and benefits of neem can be availed in two natural forms- neem powder and neem tablets. However, before you buy these, be careful to check out if the products are certified or not. If you want to avail certified and natural products online then go for Refresh Neem Tablets and Refresh Neem Powder.