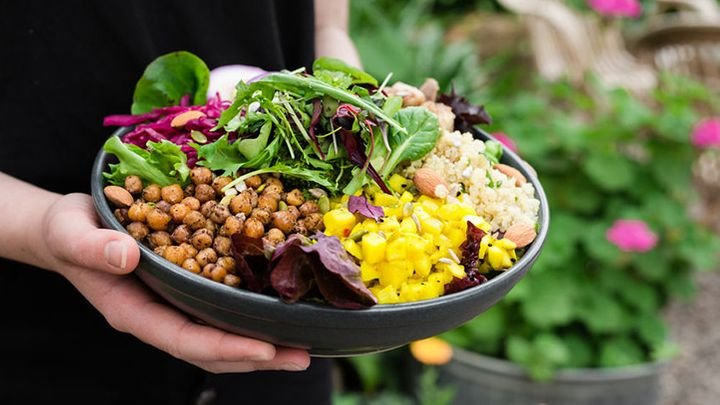 Five protein based vegan meals
Protein is a great nutrient for helping put on muscle and repairing the damaged tissue. It is often found in meats so, it is important to know which vegan foods contain protein. Finding ways to make healthy food on a budget can be difficult as well. This article will talk about five different meals.
Vegan chili sin Carne
This meal has great nutritional value as well as plenty of taste. All at a calorie total of 340. Not to mention it is simple to cook if you have experience in the kitchen. This dish contains roughly 42 grams of carbohydrates, 18 grams of fiber, and 25 grams of protein.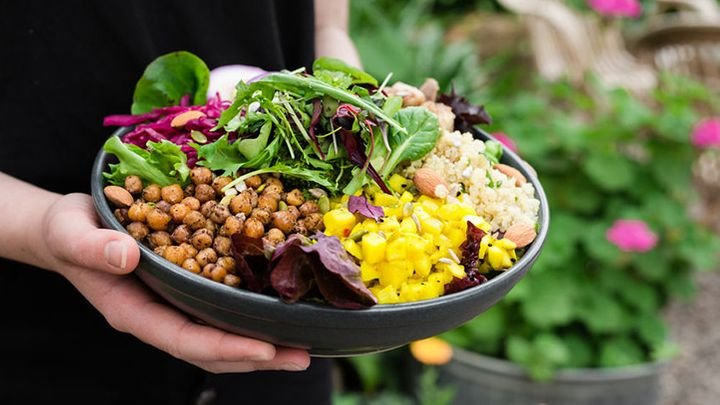 If you struggle with cooking time, then this dish is the perfect one for you. For starters, this dish takes up to 10 minutes to prepare. Then an additional 30 minutes to cook which is a total time of 40 minutes. Additionally, you can cook this off and then put the rest of it in the refrigerator. You could also freeze some portions.
There is already plenty of flavors in this dish but, you can chop up some extra coriander. You can also add a bit of lime juice to take away the spice within the dish. You can choose for your vegan diet that is not too pricey.
Lentil Salad with Chickpea Pancakes
Chickpeas are amazing for getting plenty of protein in a meal. The nutritional value of this dish is great. It contains 60 grams of carbohydrates, 19 grams of protein, and 15 grams of fiber. However, this dish does contain a lot of fat as well which is 17 grams.
There are 120 more calories in this dish compared to the vegan chili dish. As well as taking an additional 20 minutes to cook. Which makes the dish 50 minutes in total. Again, plenty of flavor throughout this dish with the lentils, pomegranate, pears, sweet potato, and arugula. This dish would be great if you are a vegan and are looking to celebrate pancake day.
Vegan Lasagna
You cannot go wrong with a lasagna, whether it is meat-free or contains it. The biggest issue with this dish is the cooking which is around one hour to an hour and a half. Vegan lasagna can contain a lot of fat and protein. However, there are plenty of recipes out there that will not contain that much. Which is made up of proteins and carbohydrates within the dish.
This is another dish that can take up a bit of time for preparing and cooking. This is a fantastic meal that you can freeze and have all the portions for yourself. So the time that you spent just cooking one meal is acceptable because of the other portions you will be having.
There are plenty of vegan recipes out there because it is a popular dish overall. It is also a dish that is not hard to cook and, you will find you can soon master the dish.
Spanish Omelette
As soon as people see the word "omelette", they think straight away that it contains eggs. They could not be any more wrong with that. This is where our wonderful chickpeas come into play again. Chickpea flour is the main ingredient for this dish which is the main source of protein as well.
This dish is low in calories but, because of the amount of protein, it keeps you feeling full for a while. The total cooking time for this dish is 50 minutes which is the average time for this list anyway.
Furthermore, this dish is not only vegan but also gluten-free as well. A simple dish to cook and you can put it in the fridge. Meaning you can have it for the next couple of days for other meals.
Last but not least, protein breakfast bars
A great go-to meal for on-the-go if you are in a rush in the morning. They contain 10 grams of protein and the overall bar is around 340 calories. This is because it contains 20.8 grams of carbohydrates as well. These bars are child-friendly as well which could be great for those little picky eaters of yours.
This contains plenty of fruits and nuts in the breakfast bar which is why it packs so many carbohydrates. Another positive with these breakfast bars is that they are dairy-free and gluten-free. These also take very little time to cook which is only 15 minutes with 5 minutes of preparation time.
In conclusion
A vegan diet can lack many nutrients so, it is important you find out which nutrients you need. You can get your blood levels tested to find what you lack. Then the doctor could recommend vitamin D tablets or other supplements to help with this issue. There are plenty of protein-based meals out there for vegans, so it is all about the research. Not to mention the best recipes that suit your needs and allergies.