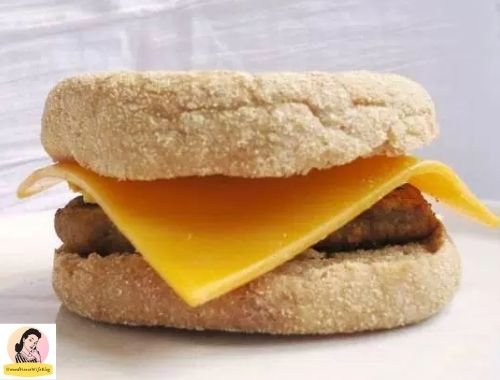 Homemade Sausage Egg McMuffin | How to make egg McMuffin?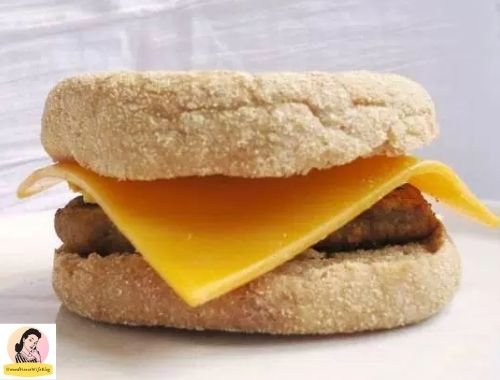 Sometimes for breakfast, I make a healthy breakfast like spinach and Muenster cheese quiche and sometimes homemade Egg McMuffin. It's filling, quick, and only 410 calories! Eat this breakfast sandwich along with a piece of fruit to set yourself up for a good day.
In order to cook the egg, you need a metal ring. Use an egg ring if you have one, but don't bother purchasing one if you don't. You can use any metal ring lying around. For instance, I used a mason jar ring.
How to make homemade egg McMuffin?
Ingredients
cooking spray
1 wheat English muffin
2 turkey sausage patties, frozen and fully cooked
metal egg ring (or canning ring)
1 egg
1 slice American cheese
Directions
Slice English muffin in half and set aside. Scramble raw egg and set aside. Place pan on medium-high heat, lightly spray the pan with cooking spray, and cook turkey patties until hot, flipping occasionally.
Place turkey sausage on top of an English muffin slice. Lightly spray pan and metal ring with cooking spray and place the metal ring in the center of the pan. Slowly pour the egg into the center of the ring. Cook for 1 to 2 minutes, or until set. Remove the ring, flip the egg, place a slice of cheese on top of the egg, and cook for an additional 30 seconds.
Place egg and cheese on top of turkey sausage, then place remaining English muffin slice on top.
Kick start your day with Sausage Egg McMuffin and fill your day with happiness. Give it a try and tell me how much you like it?