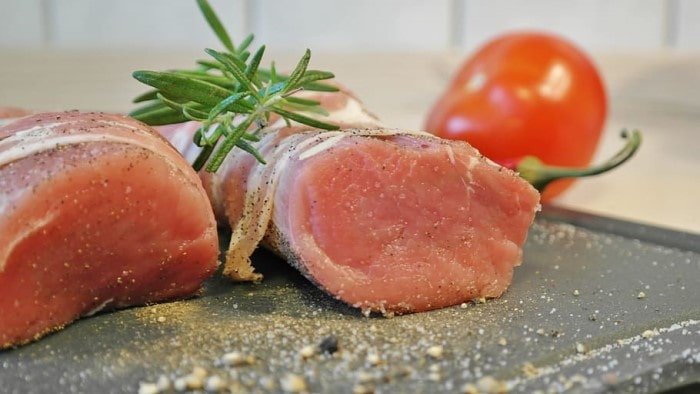 Easy & Delicious Stuffed Pork Tenderloin
If you're a meat lover, you know that the best meat dishes play with texture and taste. A little bit of garlic or a pinch of salt can completely transform a meal. Particularly when you're cooking meat. And there's nothing better than a well-cooked pork tenderloin with a creamy filling.
This is the perfect recipe for a tasty family lunch or an incredible dish for a lavish dinner with friends. The two main ingredients in this easy and delicious pork recipe are pork tenderloin and pepperoni. We going to reading about Easy & Delicious Stuffed Pork Tenderloin, Let's start.
 

Match Made in Culinary Heaven
 If you mix any spicy meat with pork, you're going to get a mouthwatering dish. However, adding pepperoni slices to pork tenderloin is a tasty match made in culinary heaven. Usually, pepperoni is made with a strong spice blend that includes paprika, garlic, black and red pepper, cayenne pepper, mustard, and fennel seed. All of these spices make pepperoni the BEST spicy meat on the market.
Thus, when you make stuffed pork tenderloin with pepperoni slices, all of these spices will only enhance the natural flavor of the meat. The inside of your roll will be creamy and spicy, and on the outside, you get perfectly roasted pork.  And the results are spectacular. 
Let's start cooking!
 Ingredients
1lb pork tenderloin

15 pepperoni slices
 Filling:
2 tablespoons of mayonnaise

2 tablespoons of cream cheese

Two tablespoons of olive oil

1 teaspoon sage

½ teaspoon basil

1/2 cup water

A pinch of salt
Recipe
1)     Cut the pork tenderloin lengthwise and start tenderising the meat with a meat mallet. Pound the pork evenly over the whole surface. Don't forget to flip it over and tenderise the other side as well. You're done when the tenderloin is as thin as a schnitzel.
2)     Prepare the mixture of mayonnaise, cream cheese, sage, and basil. Mix the ingredients together until they form a smooth sauce. Once the mixture is done, rub the inside of the pork tenderloin with it and make a roll. Leave the roll for half an hour in the fridge to chill.
3)     Once chilled, take the pork tenderloin out of the fridge and spread out the roll. Layer the pepperoni slices evenly across the middle, then roll the tenderloin back up. Clinch the ends of the roll with toothpicks or a cooking thread.
4)     In your favorite cooking pot add water, olive oil, and place the pork roll inside. Sprinkle the pork with a pinch of salt for extra flavor. Cover the pan with aluminum foil, and put it in the oven at 200°C. Roast the meat for 50 minutes to an hour, until well browned and reaches an internal temperature of 160°F.
5)     25 minutes into cooking, flip the pork roll so it can get brown on all sides. Don't forget to return the foil on top of the pan.
6)     10 minutes before the meat is done, remove the foil and continue roasting until done. 
Wrap Up
Try out this incredibly mouthwatering recipe, and let me know what you think in the comments. All you have to do is follow the simple steps described above. The measurements above are ideal for a 4 person meal. However, you might need 2 to 3 hours to cook the whole dish. And you can serve it with anything from French fries to roasted veggies. Everything goes great with pork! Hope you enjoyed our Easy & Delicious Stuffed Pork Tenderloin recipe.
If you need ideas for a side dish, you can check out this oven-roasted brussel sprouts recipe.