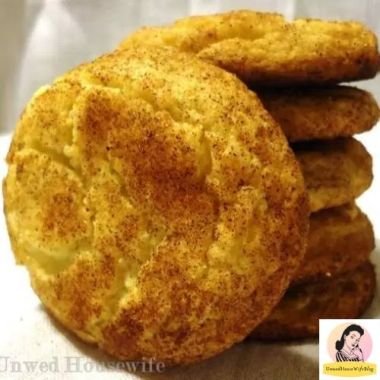 Cinnamon Toast Crunch Cookies (Easy & Tasty)
What's better than a homemade Snickerdoodle cookie? A Cinnamon Toast Crunch cookies recipe!
The original Snickerdoodle recipe comes from All Recipes and can be found here: Mrs. Sigg's Snickerdoodles Recipe. I altered the recipe and directions to create a crunchier and more cinnamon-flavored cookie. As soon as I bit into it I thought- wow, tastes just like Cinnamon Toast Crunch cereal. Yum!
This cookie is perfect for winter: it's comforting and delicious. Here is the recipe so you enjoy Cinnamon Toast Crunch cookies, too!
Ingredients
1 egg
1 teaspoon vanilla extract
1/4 cup butter, softened
1/4 cup shortening
3/4 cup white sugar
1 & 1/3 cup & 1 tablespoon all-purpose flour
1 tsp. cream of tartar
1/2 tsp. baking soda
1/8 tsp. salt
2 tbsp. white sugar
2 tsp. ground cinnamon
Directions
Preheat oven to 400°.
Cream together butter, shortening, 3/4 cup sugar, egg, and vanilla. Blend in the flour, cream of tartar, baking soda, and salt. Cover bowl containing dough with saran wrap or foil and place in the refrigerator for 5 minutes.

Mix 2 tablespoons sugar and 2 teaspoons cinnamon. Roll dough into 24 balls and place on ungreased baking sheets. Roll each dough ball generously in sugar and cinnamon mixture, coating each dough ball entirely.

Bake 9 to 10 minutes, until set. Immediately remove from baking sheets to cooling racks.