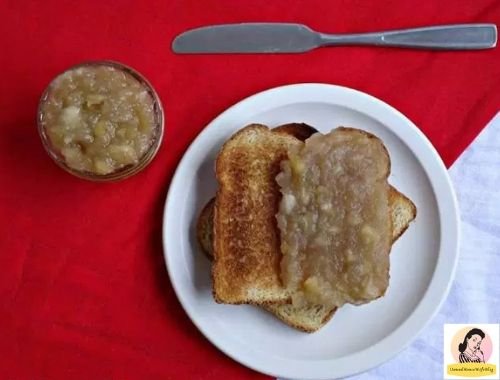 How to Make Apple Jam? | Make Delicious Apple Jam at Home
My, oh my, this apple jam recipe is all-natural and comprised mostly of fruit, but it'll have you asking "is this candy?!" Add a little sunshine to your morning by spreading this sweet, homemade jam on your toast. What makes this jam candy apple? It's as sweet and decadent as candy. While it tastes like apple pie and other mouth-watering treats, it's not a dessert. It's packed with apples, making it a healthy addition to your breakfast whether you spread it on a piece of toast, cinnamon walnut scones, or biscuit.
You're going to love this best jam recipe ever– the first reason being how easy it is to make. Once you've peeled the apples, most of your work is done! Also, while this apple jam tastes high-end and expensive, the ingredients are quite cheap. Just grab a lemon and a few extra apples on your next trip to the grocery store, and you're likely all set to make this jam at home.
Have you ever purchased a jam or jelly and been disappointed with its consistency? Jam is like pasta sauce in that we all have a particular preference for how chunky or smooth we like it. With this jam recipe, you get to choose precisely the consistency you want. I like this jam real chunky with hefty bites of apple, but that doesn't mean you have to make it that way.
How to make the best apple jam recipe?
Ingredients
1/4 cup water
2 medium-size Red Delicious apples
1 cup of sugar
2 medium-size Gala apples
2 medium-size Granny Smith apples
1/4 tsp. ground cloves
1 tbsp. lemon juice, freshly squeezed
Directions
Peel, core, and chop apples. Set aside.
In a large pot, heat 1/4 cup water for 2 minutes on medium-high. Mix in sugar and cook until it begins to thicken, about 7 minutes, stirring often. Mix in apples and cloves. Cover and cook on medium heat for 25 to 30 minutes, or until apples are tender, stirring every 10 minutes.
Transfer apple mixture to large bowl and stir in lemon juice. Mash by hand with a masher or in a standing mixer using the whipping attachment, until the jam reaches desired consistency. Store in the refrigerator inside a tightly sealed jar or container. Serve either warm or chilled.
If you try out this recipe (which I hope you do), please let me know if you prefer this Apple jam warm or chilled. No matter how many times I try it, I can't decide which way I like it more!