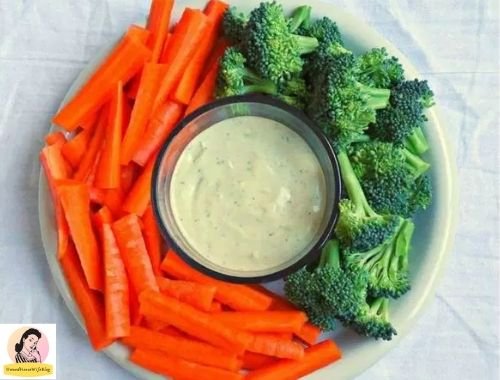 Get ready for spring with this homemade, creamy avocado ranch dip. You can easily make this delicious appetizer at home. Cut up your favorite raw vegetables (my faves are carrots and broccoli) and enjoy this thick avocado ranch dip.
I absolutely love ranch vegetable dip. I don't know what it is about it, but I have zero self-control when it comes to the stuff. Ever tried sour cream mixed with a ranch seasoning packet? It doesn't sound particularly elaborate or addictive, but wow, good stuff. And avocados, don't even get me started on avocados. I have an entire board on Pinterest dedicated to them. I spend an inordinate amount of time perusing the internet for avocado recipes to add to my Avocado Fanatic board. Ranch dip and avocados combined?! Let's just say I never have leftovers when I make this avocado ranch dip.
Try this avocado dip also: Authentic Guacamole Recipe
I hope you love this recipe as much as I do. It's ridiculously easy to make and so much fresher and flavorful than a store-bought dip. Also, it's relatively healthy since you eat it with crisp, raw vegetables.
Quick Easy Avocado Ranch Dip Recipe
One important thing to note: this dip contains avocado so it doesn't keep as long as traditional ranch dip. Obviously, I don't have any issue eating all of it in a day or two, but half the recipe if you have more restraint when it comes to eating veggie dip!
Ingredients
3/4 cup sour cream
1/2 cup lite mayonnaise
2 small avocados (or 1 large), ripe and halved
1 tsp. dill weed
1/8 tsp. garlic powder
1/4 tsp. salt
1/4 tsp. pepper
Directions
In a standing mixer or with a handheld mixer, combine sour cream, mayonnaise, and avocado on medium-high until mostly smooth. Stir in dill weed, garlic powder, salt, and pepper.
Cover and refrigerate overnight (or at least 1 hour). Serve with fresh slices of vegetables such as carrots, broccoli, and bell pepper.
Tell me how much you like this Easy Avocado Ranch Dip which was made within a few minutes. Comment your valuable opinions.