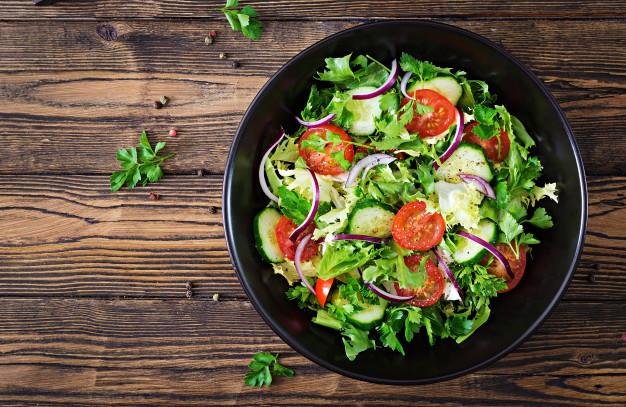 8 Different ways to use Canned Vegetables & Fruits
To be frank, canned products were never my first option. However, the less frequent trips to the supermarket and significant effort to consume Zero point food have made me creative during this pandemic, and now canned produce is my best pick to be ingenious with food.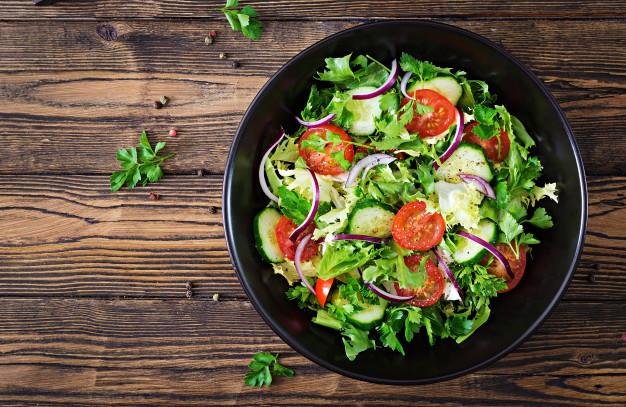 Here are some innovative recipes with canned products that will surely amp your cooking skills and help you cook a flavorful delicacy. Here we are going to discuss 8 Different ways to use Canned Vegetables & Fruits.
Creative ways to use Canned Vegetables & Fruits
1. Canned mangoes in a homemade salsa
A tropical fruit salsa can make a bland baked chicken breast full of flavor. First, drain the liquid from the canned mangoes, chop them roughly along with tomatoes, onions, mint leaves, lemon juice, sweet red pepper, and heat and add jalapenos. Next, mix all the ingredients in a bowl, toss correctly to have a nicely prepared homemade food salsa. Serve alongside grilled chicken or cinnamon chips in your next family get-together and enjoy flavors with minimal effort.
2. Canned tomatoes for preparing the marinara sauce
Marinara sauce is an all-purpose sauce that traditionally means an hour of stirring but whipping canned crushed tomatoes will take just 25 minutes to get the desired consistency and richness. This three-ingredient sauce is a great pasta dressing and gives a rich taste without much effort.
Bored of the usual spaghetti and meatballs? Or don't have time to make pasta? Make yourself a meatball sub instead. Marinara sauce is also a perfect base to make lip-smacking dips; canned tomatoes help get the right consistency and savor. Keep stirring while the sauce is on the stove.
3. Canned corns in fritters
Corn is a breakfast staple around the globe. It is used in making muffins, bread, salad, and other carb breakfast specials. If you use it as a dressing on salads, or different cuisines, it is advised to use it raw, as canned food is usually pre-cooked before storing in cans. Canned corn requires less cooking time or can even be used straight out of the can without cooking it.
To make your breakfast a crunchy delight, make corn fritters. First, beat egg whites separately, take a medium-size bowl with egg yolk, canned corn, diced onions, red pepper, flour, salt, pepper, egg white and mix them nicely. Next, take a pan, apply a cooking spray or use olive oil and heat it. When the pan is hot, keep medium to low flame and pour a spoonful of batter to make crunchy corn fritters.
4. Canned mandarin oranges in a meat base
Canned mandarins paired with yogurt parfait taste heavenly, but this citrus fruit deserves a place in your central course cuisine. You can try them in different meat base cuisines and get the texture and flavor of citrus with a high protein quotient.
Toss finely chopped lettuce, shredded red cabbage, chicken, drained out canned mandarin oranges, green onions, and a secret ingredient to get crunchiness in the salad- crushed ramen noodles. Serve the salad, pour some dressing, and toss it again to combine.
5. Canned pineapple in chicken preparation
Canned pineapple is a stewing ingredient and is excellent for slow cooking. Why? Because as the fruit breaks down, it makes the gravy thick and shiny. To make pineapple jerk chicken, layer a slow cooker with potatoes, chicken, pineapple, and onion, pour the marinade and cook until the potatoes are soft and the chicken is tender and juicy. Season the chicken with salt and pepper and serve hot.
Try brown sugar pineapple chicken for a healthy cheat day; the calorie watch won't tickle you after relishing the meal.
6. Canned potatoes in roasted garlic mashed potatoes
During Thanksgiving, mashed potato is indeed a dinner table essential. Added with loads of calories, this diner time favorite does need a healthy revamp. To make the mashed potato irresistible, keep the garlic roasted before time; a day ahead is fine. It is a great flavor enhancer without the added calories.
First, boil the canned potatoes with crushed garlic cloves to layer the potato with the flavor. Then, add homemade yogurt instead of cream to skip calorie intake; only add a dash of butter at the end to make it shine at dinner parties.
7. Canned pears in oatmeal porridge
If you are looking for healthy breakfast ideas, oatmeal will cross your mind once. Adding canned pears makes the oatmeal porridge sweet without any sugar content. Cook the oatmeal as you like and swap the sugar with pears for a low-calorie breakfast. You can also add sliced roasted almonds for nutrition and earthy flavors.
8. Canned beetroot in homemade hummus
This is our last way of this article 8 Different ways to use Canned Vegetables & Fruits, The canned beetroot preserves almost as much flavor in its raw avatar, making it a perfect addition to salads, soups, and more. In addition, they are super creamy after blending; use canned beet to add an earthy zest to your homemade hummus. Plus, it turns the ordinary hummus into a beautiful magenta or hot pink-colored humus.
Mix, Blend & Make the Best!
Mixing with suitable recipes and preparation techniques, these preserved vegetables and fruits can be the star item of the cuisine. Find canned vegetables and fruits with no additives like sugar, sauce, or flavors apart from the raw juices.
Hope you like this article 8 Different ways to use Canned Vegetables & Fruits.